Stay Headed in the Right Direction, The Plains

Posted November 20, 2022 7:08 AM

Power steering is standard on nearly every vehicle in The Plains, WA, these days. Now there are some exotic, new types of power steering systems, but for the most part, the general setup is a pump that's driven by a belt powered by the engine.

Contact the automotive professionals at The Plains Service Center in The Plains for questions about your power steering.

The pump generates power that assists drivers as they steer their vehicle around The Plains, WA. Power steering systems use hoses to move pressurized fluid back and forth. These hoses can develop leaks so it's a good idea to have The Plains Service Center inspect them at every oil change.

A check of the power steering fluid level is on the list for every full service oil change at The Plains Service Center because low fluid can damage the power steering pump. And the fluid needs to be compatible with the hoses and seals, so it's important to use the correct type – just ask your service advisor at The Plains Service Center.

In addition to providing a boost, the fluid cleans, cools and lubricates the power steering system. Over time, the lubricants and detergents diminish so The Plains drivers need to replace their old fluid with clean, fresh fluid periodically.

Excess moisture can collect in the power steering fluid as well. That can lead to rust and corrosion as well as reduce the effectiveness of the fluid. Many outline power steering service intervals in the owner's manual. Unfortunately, this service is sometimes left off the maintenance schedule. For The Plains drivers who are not sure, every two years is a good rule of thumb.

At The Plains Service Center, we use a detergent to clean the system, flush out the old fluid and replace it with new fluid.

Now, if you are experiencing high steering effort, erratic power assist or loud whining coming from the pump, you may have a power steering problem. Another sign is having to frequently top off the fluid.

Holding the steering wheel to the far right or left for more than a few seconds at a time can wear your pump out quickly. We want you to be sure to service your power steering system regularly at your service center, or The Plains Service Center in The Plains, to keep you headed in the right direction.

The Plains Service Center
4229 Bragg St.
The Plains, WA 20198
(540) 253-5251
http://www.plainsservicecenter.com

---

Search

Archive

August 2018 (16)
September 2018 (5)
October 2018 (4)
November 2018 (4)
December 2018 (5)
January 2019 (5)
February 2019 (4)
March 2019 (5)
April 2019 (4)
May 2019 (4)
June 2019 (5)
July 2019 (4)
August 2019 (4)
September 2019 (5)
October 2019 (4)
November 2019 (4)
December 2019 (5)
January 2020 (5)
February 2020 (4)
March 2020 (5)
April 2020 (4)
May 2020 (5)
June 2020 (4)
July 2020 (4)
August 2020 (5)
September 2020 (4)
October 2020 (4)
November 2020 (5)
December 2020 (4)
January 2021 (6)
February 2021 (4)
March 2021 (4)
April 2021 (4)
May 2021 (5)
June 2021 (4)
July 2021 (4)
August 2021 (5)
September 2021 (4)
October 2021 (5)
November 2021 (4)
December 2021 (4)
January 2022 (6)
February 2022 (4)
March 2022 (4)
April 2022 (4)
May 2022 (5)
June 2022 (4)
July 2022 (5)
August 2022 (4)
September 2022 (4)
October 2022 (5)
November 2022 (4)
December 2022 (4)
January 2023 (5)
February 2023 (4)
March 2023 (4)
April 2023 (5)
May 2023 (4)
June 2023 (4)
July 2023 (5)
August 2023 (4)
September 2023 (4)
October 2023 (5)
November 2023 (4)
December 2023 (1)


Categories

Air Conditioning (4)Alignment (9)Alternator (4)Auto Safety (3)Automotive News (5)Battery (8)Brake Service (1)Brakes (11)Cabin Air Filter (4)Check Engine Light (4)Cooling System (10)Dashboard (2)Diagnostics (3)Diesel Maintenance (1)Differential Service (1)Drive Train (6)Exhaust (4)Fluids (10)Fuel Economy (6)Fuel Pump (1)Fuel System (23)Headlamps (3)Inspection (2)Keys to a long lasting vehicle (3)Maintenance (37)Monitoring System (2)Oil Change (5)Older Vehicles (2)Parts (6)PCV Valve (1)Safe Driving (1)Safety (4)Serpentine Belt (4)Service Intervals (5)Service Standards (5)Shocks & Struts (5)Spark Plugs (1)Steering (7)Suspension (1)Timing Belt (2)Tire Rotation and Balancing (1)Tires (4)Tires and Wheels (25)Transmission (3)Warranty (1)What Customers Should Know (35)Windshield Wipers (6)Winter Prep (2)
What our clients are saying about us
We have established longterm and stable partnerships with various clients thanks to our excellence in solving their automotive needs!
More Reviews

My car died on the interstate a few miles away, and my car was towed here at 4PM on a Friday. They we so fantastic and helpful. They got me right in and got me the information I needed to make decisions quickly. They bent over backwards to ensure I was taken care of. Such great friendly people, and as terrible as it is having car trouble, I am thankful that Brandon and the Plains Auto team were the ones who were able to assist me.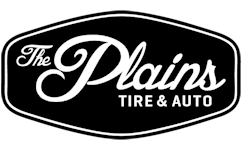 I was stuck 3 hours from home with a flat tire and a stripped lug nut. They got the lug nut off and put my spare on for me very quickly and had me back on the road in minutes!!! Roadside repair couldn't even help me but these guys did!