You Don't Have to Take Our Word for It!

Here's what some of our satisfied customers have to say about The Plains Tire & Auto: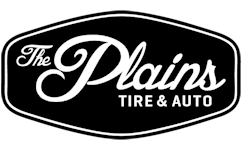 06/04/2023
My car died on the interstate a few miles away, and my car was towed here at 4PM on a Friday. They we so fantastic and helpful. They got me right in and got me the information I needed to make decisions quickly. They bent over backwards to ensure I was taken care of. Such great friendly people, and as terrible as it is having car trouble, I am thankful that Brandon and the Plains Auto team were the ones who were able to assist me.

Kamilleandabel McKinney-Sutherland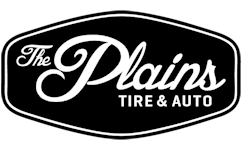 Tires
02/23/2023
I was stuck 3 hours from home with a flat tire and a stripped lug nut. They got the lug nut off and put my spare on for me very quickly and had me back on the road in minutes!!! Roadside repair couldn't even help me but these guys did!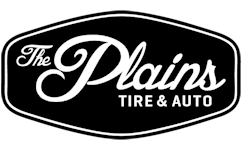 10/24/2022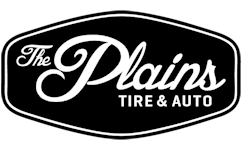 09/15/2022
Very nice people with rapid service. Highly recommend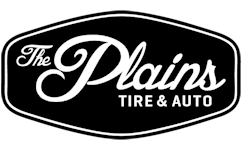 08/19/2022
Very friendly. Didn't have to wait long.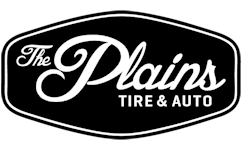 Marshall
07/15/2022
We are in between living in Alexandria and Boyce and got stranded on 66 near Marshall. Friends who live in Marshall recommended Plains Tire & Auto and said to ask for Brandon or Bill, "good honest guys". Great customer service! Let us know what was going on and got the job done in quicker time and for less money than they quoted!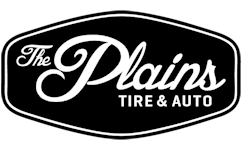 Engine Maintenance
07/08/2022
Huge thanks to your great mechanics who successfully repaired the fuel vent line on my 2015 Nissan Frontier truck! A squirrel chewed the fuel line and severely damaged it which could have been a very expensive repair to replace the whole fuel tank based on Nissan's one-piece design. But thankfully your team was able to repair the line without replacing the fuel tank. Thanks for being the trusty, friendly shop that treats its customers like family!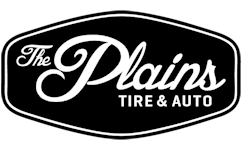 06/30/2022
Honest pricing, great workmanship. My husband and son take all of our vehicles there for service. Recommend!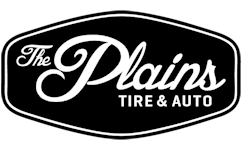 06/22/2022
Thank you Brandon for making this right. A good mechanic is hard to find these days and just as important as the relationship you build with your doctor. I hope to be able to continue to do business with you and the team at the Plains.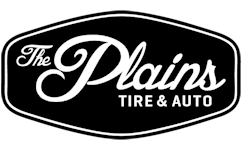 06/07/2022
HONEST, EXCELLENT CUSTOMER SERVICE!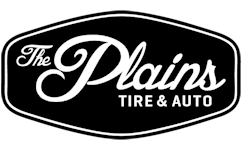 05/12/2022
EXPERTISE! HONEST, EFFECTIVE AND PROFESSIONAL! I'd give them a thousand stars if I could for every dollar they saved me today thanks to their exceptional service! Thank you guys.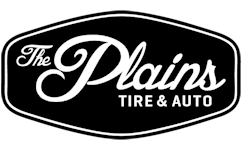 04/05/2022
Honest and Affordable. I was traveling alone with two teenage girls when our tire pressure started to go down quickly on the highway. Next exit was The Plains, while waiting for AAA I googled tire shops, to find The Plains Auto 177 feet away. They could have easily told me I needed to purchase 4 new tires (having a 4 wheel drive). Instead they patched it for $32 and did it within 30 minutes. I am used to garages trying to take advantage of women. The Plains is a very affluent community. That alone led me to anticipating hundreds of dollars. Thanks to these wonderful gentlemen it was $32 and 30 minutes. I highly recommend them!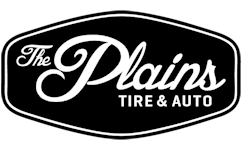 01/28/2022
I had a flat tire on the major highway near this location. I was panicked and made it to the service center right as they were closing. The gentlemen that helped me out were phenomenal!! They helped me and placed a next day tire order for me (it was promptly ready at 9 am the next day). They even drove me to the local deli so I could wait for my ride to pick me up who was 40 minutes away. When they called me the next day they made sure one of the first things they asked was did I make it home safely. I cannot thank all the workers for their kindness and promptness in fixing my vehicle and worrying about my personal well-being as well. I HIGHLY recommend this service center for all of your needs. They go above and beyond!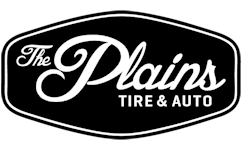 01/17/2022
Great guys they know fixing, very affordable.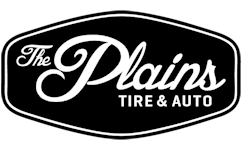 01/01/2022
Friendly, reliable, and thorough: HIGHLY recommended! I am not sure how or where to begin, but my wife and I had just completed a 7.1 mile hike in Sky Meadows Park. We returned to the car, and one of my tires was completely flat. AAA roadside assistance was requested/initiated because we were more than sixty (60) miles from our house in Northern Virginia, physically exhausted, with a dilapidated car, and in the middle of a park with few amenities. While waiting for the AAA dispatcher, some fellow park goers offered to help, including a gentleman named Mike (who we later found out was The Plains Tire and Auto owner). We politely declined because this was during the heart of COVID (September 2020) when a vaccine hadn?t even been created. Mike returned from his exercise about forty-five (45) minutes later, and we were still stranded and without an update from AAA. Mike rolled up his sleeves, discovered the root cause (a nail), replaced my flat tire with a spare, and aided us to The Plains Tire and Auto. His dedication, professionalism, and leadership didn?t end there though. When we arrived at service center, we were greeted by Brandon, the Service Director. Brandon had already been backbriefed, and had the team start immediately on repairing the tire. Even after the fix, the team ran extensive tests to ensure our safety on the road. To say they went ?above and beyond? is an understatement. I am forever indebted to Mike, Brandon, and the rest of the team at The Plains Tire and Auto!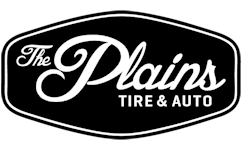 12/30/2021
These guys are great! Excellent customer service and they go above and beyond to help repair your car as quickly as possible. They've always been honest and done great work.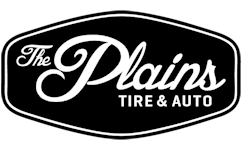 12/29/2021
Bill and the team at The Plains Tire & Auto are SUPER friendly and kind. I booked an appointment the day before to get a state inspection. I was in and out in 20 minutes. I plan to consider them for future work on my vehicle. Especially for tires since we live in The Plains and on dirt roads. Thanks Guys and Happy New Year!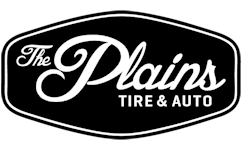 11/05/2021
I was well treated in all respects. (2003 BMW)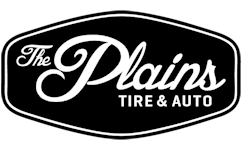 10/24/2021
Very professional people. They always go above and beyond when servicing our vehicles.I absolutely trust those guys 100 percent. They are very lucky also to have such a great manager to keep things running smoothly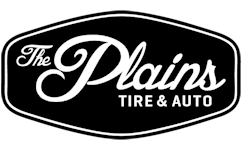 09/07/2021
They get the job done but unrealistically expensive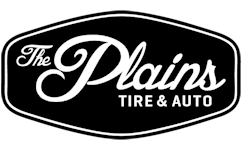 09/03/2021
All you have to do is ask for Brandon a great place to get your vehicle worked on.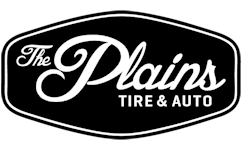 08/19/2021
Trustworthy and knowledgeable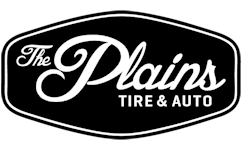 08/05/2021
Well I can in all honesty say that I highly recommend this business gave them a call got an appointment new battery got installed they are great team all around honest professional now I can get to work safely without any worry thank you very much !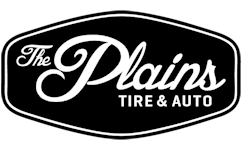 07/21/2021
I gave 4 stars instead of 5 because they didn?t actually do any work on my car, and I didn?t have to pay them for anything, but the two guys in the office were so helpful, at no charge, that I have to give them a glowing review! A couple of weeks ago, my Kia stalled out on route 66 near Marshall, VA. The tow truck driver brought me to the Marshall garage, but they said they were so busy they wouldn?t get to my car for about two weeks! So we moved on to The Plains, where I was told they could get to my car the next day. I was going to leave it with them and called my wife to drive out to bring me home to Centreville. While I was waiting, one of the gentlemen there checked the diagnostic code on my engine and told me that the knock sensor indicated that the engine itself would need to be replaced! He suggested that if it was under warranty, that shouldn?t cost me anything. He proceeded to check online and found that my car was indeed a model that Kia was replacing engines on, due to a recall issue. Great news! He went another step further and called the nearest Kia dealership to see when they could get to me, and it was still a wait. In the end, I got the car towed to the Kia service center closer to my home, and they are currently replacing my engine for free. I just wanted to give credit to the office guys at The Plains Tire & Auto for being incredibly helpful and friendly, even when they didn?t actually work on my car and didn?t make a penny off of me! They even have free drinks in their office, which they offered me while I waited, and I?m not just talking water or coffee, but free sodas! I?m telling you, if you live near The Plains and ever need repairs to your car that aren?t under warranty, this is the place to go! I only wish I remembered the names of the two men who helped me get through what could have been a very upsetting morning!

Flabbergast Wizard (Flabbergast)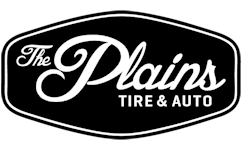 06/29/2021
The Plains Service Center has been my go-to auto repair shop for at least 20 years. They treat you like neighbors. TPSC respects your business and your time . Their estimates are accurate and fair. They hire professional auto techs who stand behind their work. The waiting room is clean and comfortable with high speed internet, good coffee and cold water. Not only is TPSC a great auto repair shop they are good neighbors in The Plains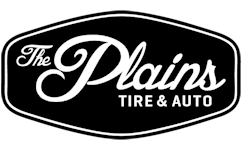 06/15/2021
They are caring people, helped me and my wife when we were broke down, very grateful.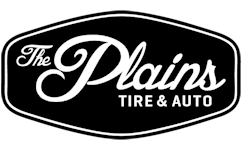 06/07/2021
Did not purchase tires. Nut they were very helpful.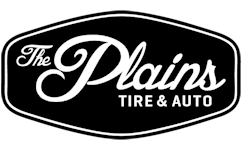 04/07/2021
Great service!! Had to leave the truck for inspection and battery charge. It was ready in about 2 hours!! Excellent communication!! Staff is polite, friendly, helpful! Very easy to highly recommend and will definitely be a returning customer! Thanks, guys!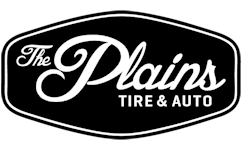 04/01/2021
Very friendly and a quick turn around. We had a recent flat tire and they sorted it out within an hour. Brandon is a legend!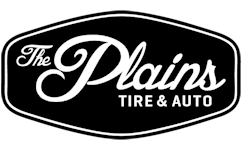 03/22/2021
Great and reliable service center. Car runs better than ever. AT runs smoother than ever. Thanks to your mechanics.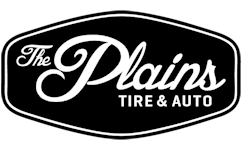 03/07/2021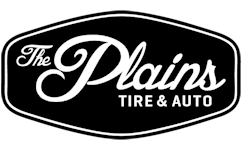 02/27/2021
Good and trustworthy auto service businesses are rare and the TPSS. is one that exemplifies the finest in service honesty and customer care.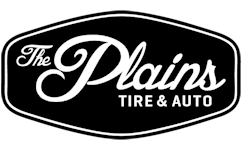 12/30/2020
The service is always professional, quick, & reasonable! A Great Team!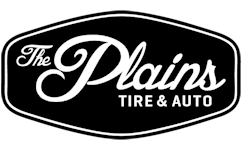 10/13/2020
Great customer service! The people who work at The Plains Tire & Auto are very friendly & professional! The work is done in timely manner & the rates are lower than a lot of other places I?ve gone to before. I definitely recommend The Plains Tire & Auto to anyone who wants an honest, friendly & reasonable auto place.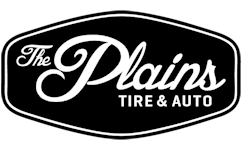 09/21/2020
Great dependable service, friendly staff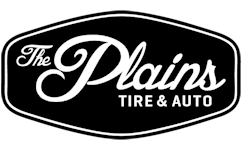 09/09/2020
I was very impressed with the friendliness, quick service, cleanliness, and price. I highly recommend The Plains Tire & Auto. They have my loyalty!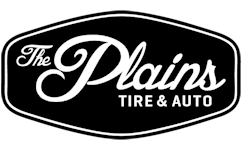 08/29/2020
Quick service and staff was nice and helpful.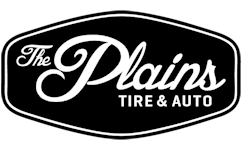 06/27/2020
Great service. Friendly and accommodating staff. Clean, pleasant waiting room. Highly recommend this service station. They helped me tremendously in a semi-emergency situation.
Our Ford truck started shaking on 66 and I was lucky to find The Plains Service Center. Even though they were busy with other vehicles, they were able to squeeze us in figure out our problem. They searched for the part, but is just wasn?t available. They kindly helped me figure out a plan and we called a tow truck and they let us wait in their clean and pleasant waiting room. This was late on a Friday afternoon and the manager Brandon stayed an hour past closing time to make sure I was OK. I would happily give them our business anytime.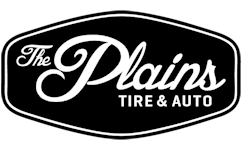 06/24/2020
Brandon is the man! My family and I were on a road trip from the DC area and we started having some tire trouble, THANK GOD we found The Plains Service center! Brandon came out, knew right away it was a broken belt on our tire and that he didn't have a replacement for us... instead of sending us away on an unsafe tire, he called around, had one brought over and installed it for us so we could get back in our way. These guys really did save our family vacation! They were so kind and hospitable while we waited. I only wish we lived closer so I could bring my car here for all our needs. You definitely can't beat the price!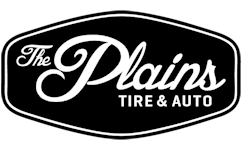 03/05/2020
Fast, fair prices, and no nonsense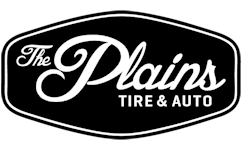 02/18/2020
These days it's hard to find a place that doesn't rip you off. The Plains Service Center has been my go-to for mine and my significant other's vehicles for the past year and a half, and we plan to be life-long customers. They are wonderful, honest people who work hard and never make me feel like I was cheated.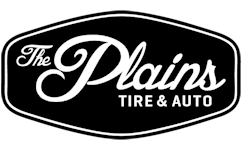 02/18/2020
Amazing customer service and honest people who have your best interest in mind.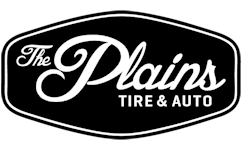 02/01/2020
A fantastic garage that does good work for fair prices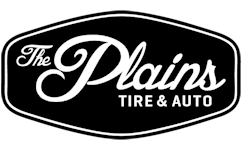 01/14/2020
The customer service is efficient, rates are affordable, awesome character. Highly recommended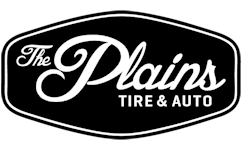 12/18/2019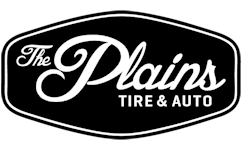 Very happy with my service as always!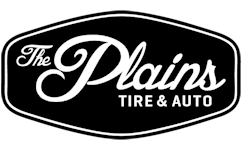 In my 36 years on this planet, they have been the most pleasant and knowledgable mechanics I've ever encountered. Quick and very thorough, but also incredible customer service.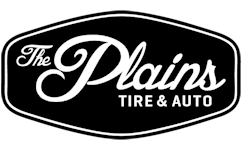 Everyone was very friendly!! I definitely will be back!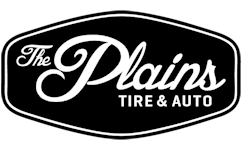 Brandon was awesome again...we appreciate your work.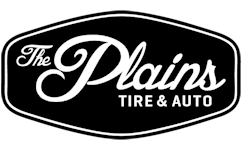 Pleasant experience every time.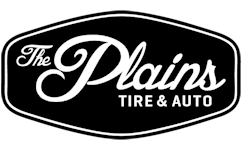 Great experience. The prices and service were outstanding.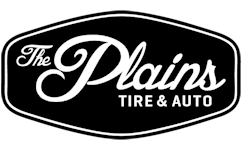 Brandon always does an excellent job for me.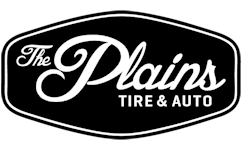 Very good customer communication!! Obvious effort to establish The Plains Service Center as best service available with top mechanics and suppliers!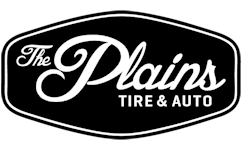 I have been doing business with The Plains Service Center for years. They have worked on a variety of our cars and trucks. Consistently, we have received excellent service at a fair price.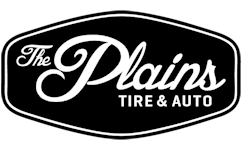 Very knowledgeable, accommodating and caring group! They've become my new service center for my Lexus! I highly recommend this service center!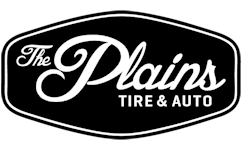 You guys are wonderful to work with - you do great work on our vehicles and you are very friendly and helpful! I'm a big fan!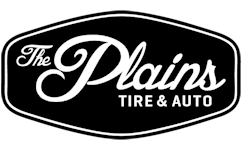 I could not have been treated more fairly or more professionally in an emergency situation. Thank you!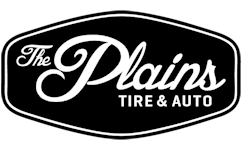 Excellent service. Brandon keeps you informed about the status of your car and explains what is being done. Utmost courtesy and professionalism.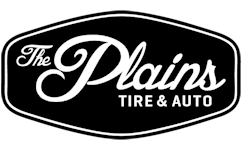 Great! Definitely will be coming back! Thanks!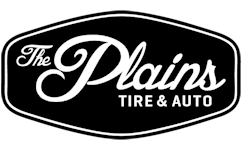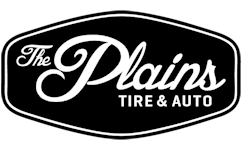 It was time for an oil change and safety inspection. All was done in the prompt, efficient and courteous manner I've come to expect from the Plains team.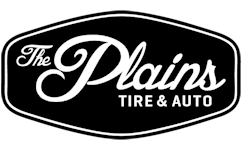 Customer service is excellent, and they make you feel very secure having them work on your car. Free loaner car was an added bonus.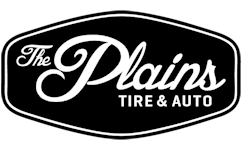 Brandon is the best, keep up the great work guys!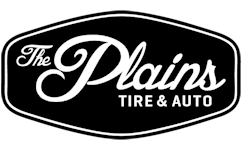 You are just great to work with. Fair and honest evaluation and pricing. Very professional, and friendly as well. Thanks for taking the stress out of my truck repairs.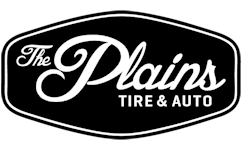 Great experience and will be back with another car. Everyone so nice and helpful. Thanks.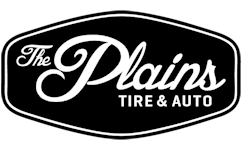 I came in as a new customer with no appointment to fix a flat tire. The staff fit me in and had my vehicle back to me in a very reasonable amount of time. The garage is clean and comfortable. So happy with the service that I plan to have all my work done there. Thanks!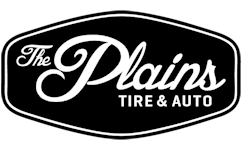 Fabulous service as usual. Got the text message reminder. Dropped my car off for an oil change and check and Brandon's pop gave me a lift to the office. Ready by day end at a reasonable price. I believe in The Plains Service Center.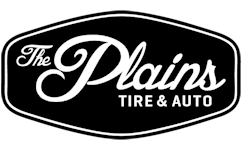 When businesses are busy that is a very good sign. The Plains Service Center was very busy the minute they opened their doors. Brandon did a fantastic job at providing every customer great customer service. Brandon was very informative, personable, and welcoming.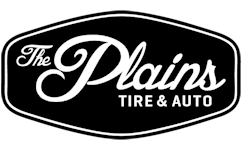 We love TPSC! They are always super helpful, friendly and get the job done quickly. We'll be coming back for sure.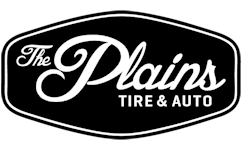 I am extremely satisfied with all the service that I receive when taking my car down for any problems that I have. It is also very convenient for me living so close. All the servicemen that I have dealt with were very professional.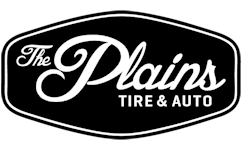 Great service, friendly staff! I bring all my vehicles here.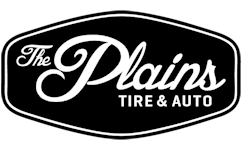 Top notch customer service across the board, above and beyond. Thank you.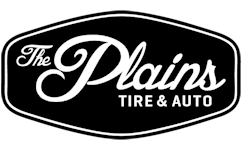 Excellent service and great work always done well. These guys are the best! We are lucky to have them in The Plains!!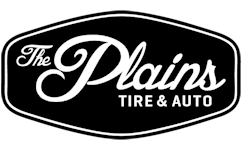 Fast and friendly service. Thanks Brandon!!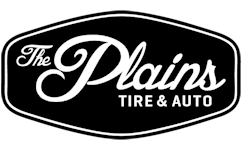 Friendly, knowledgeable, efficient, and very professional.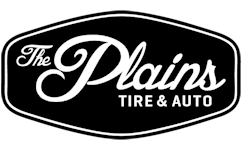 Thanks for your advice very helpful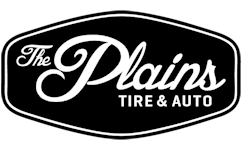 Thank you very much, you guys are awesome!!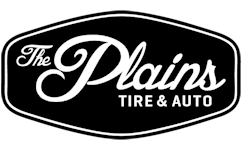 This was the opposite of most experiences dealing with car service. They were courteous, accomplished the work on time and didn't leave mud and grease in my car. I scheduled to have them do some routine work and when I arrived, I also asked if there was anything they could do about the dull headlights (11 year old Prius). They replaced the headlight bulbs - and only charged for the bulbs - no labor charge! Then they buffed/polished the yellowed plastic housing for the lights and what a difference. Great job!!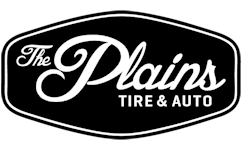 I was very pleased with the work and the professional way we were treated. It is very nice to have you located near us to have work done on our car and truck instead of having to travel to get the job completed.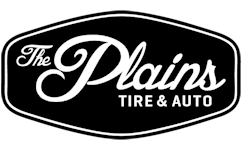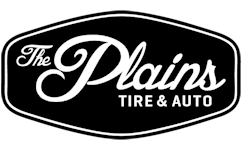 You can do no better than Brandon and his crew at The Plains Service Center. I came in needing major repairs, and Brandon went out of his way to get me the best deal possible. Honest, trustworthy and highly competent. I won't be going anywhere else but here in the future.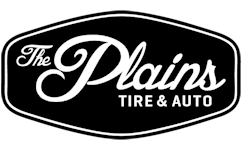 I had my camper tires replaced and serviced, and they did a super job. Service price was reasonable as well.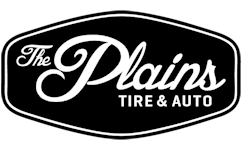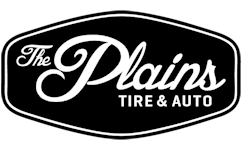 Overall the work done was excellent.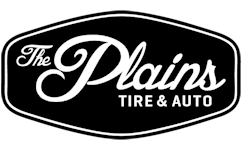 Service is always top notch. My car required a hard to find part, and the guys went above and beyond to find one.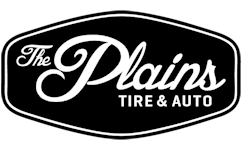 The service was informed, professional and honest. First experience. I'll be back.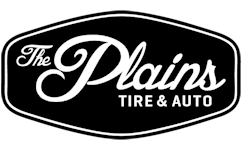 Great place. Very friendly and efficient.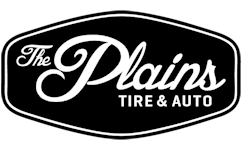 The Plains Service Center is always very friendly, accommodating to our needs and do excellent work. They take the time to explain any issues and are honest and reliable.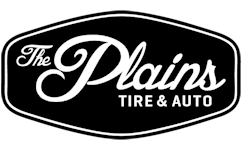 The owner and the people working there are very polite and efficient, and they have one thing that is hard to come by these days, CUSTOMER SERVICE! Highly recommend them and will certainly use them again.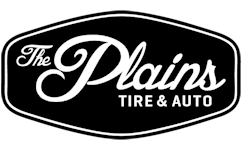 Always professional service.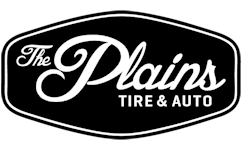 Great staff and excellent service.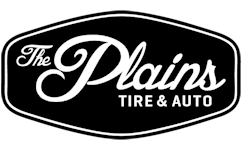 Personal, friendly, and quality service at a reasonable price. I recommend them, without reservation, to anyone that owns an automobile.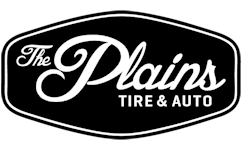 I drive two hours to get there, but I know they do excellent work, and I can trust them very much.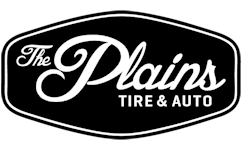 Prompt courteous service.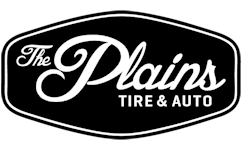 Excellent service and advice. No nonsense, everything you need, nothing you don't. It's hard to find a shop these days with people as pleasant to work with as this.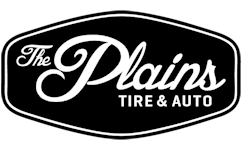 TPSC always exceeds your expectations in providing outstanding customer care.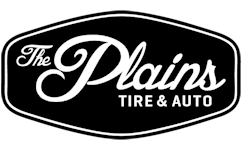 The guys at the Plains always take care of me and my vehicle - I've been going there for nearly 5 years.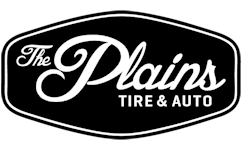 I was really pleased how I was treated. I will be back in the future for other services! Thank you all so very much!!!!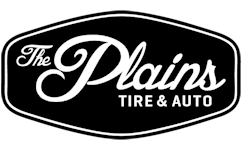 Excellent service, friendly staff, quality work and done on time. Highly Reccomended!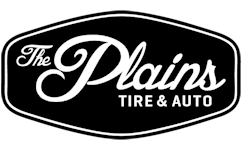 This was my first time going to The Plains Service Center, and this will definitely be my go to place for service on my vehicles. The staff was friendly and helpful, waiting room was large and clean, and the service was quick.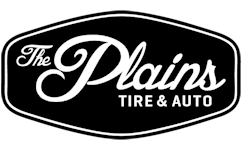 Great place. Friendly, fair and efficient.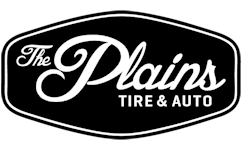 The Plains Service Center is awesome! They try to accommodate your schedule and they do a great job!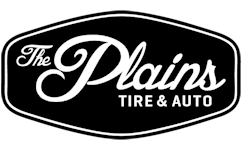 I have visited here several times for service. On each occasion I have been more than pleased with the courtesy, know-how and professionalism of the staff. I will continue to use The Plains Service Center. Thank you for the opportunity to share my experience.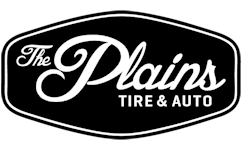 The Plains Service Center team was great!! I was greeted as soon as I walked in the door by smiling, friendly people. Their hospitality was nice. The work done on my vehicle was excellent and price was very comparable. Thank you!!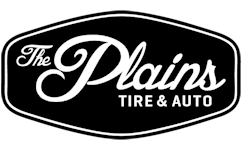 Excellent customer service and auto knowledge along with a loaner car. I would not go anywhere else after using The Plains Service Center.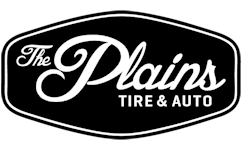 Excellent as usual. Friendly, courteous staff and prompt service.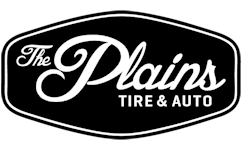 Quick, comfortable, freindly, knowledgable, honest opinions when asked, nice dogs.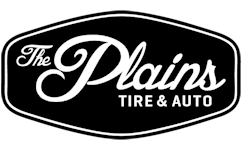 Thank you Jim, Brandon and the team for once again fixing my Jeep! You all at The Plains Service Center always do a great job taking care of my family's vehicles. I don't look forward to seeing you anytime soon though. It's a bit of a drive for me to get to you guys, but I always leave with the confidence of a job done well. That makes it worthwhile.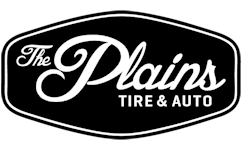 This visit was only for routine maintenance and bulb replacements, but still got superior customer service. They NEVER try to sell me something I don't want or need, even when they could. It's the little extras like this that keep me coming back.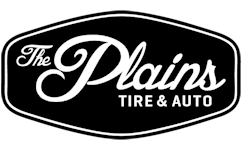 Everyone is so pleasant to deal with, and they go out of their way to provide excellent service that works for your schedule!

Piedmont Equine Practices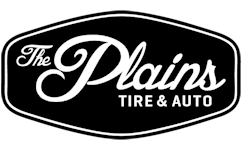 Work was completed in a timely manner and all personnel was courteous and helpful.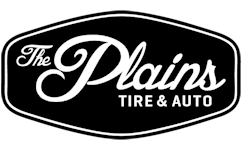 They are the best. Very helpful in every way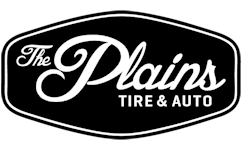 Very professional service. Went in for an oil change, and was most pleasantly surprised that it included an air/fuel filter check, tires, fluids - especially since both the air and fuel filter badly needed replacing, and the tires needed air. Thank you all!!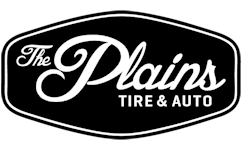 Great garage. Quick service for state inspection. Friendly staff, always helpful. Thanks.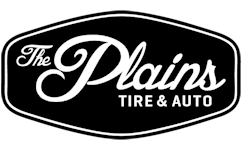 Excellent service as always.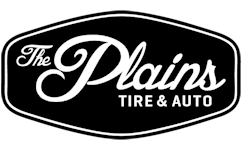 Perfectly delightful! You all are wonderful to work with. I feel that I'm getting honest service at reasonable prices. Brandon is a terrific addition in that he explains the situation very well and is very informative to talk with.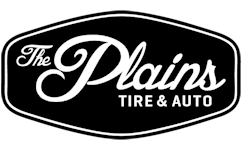 The staff was very professional. My girlfriend had nothing but good things to say. Thank you very much for all your help! I will definitely be coming back in the future. Jim was very professional and understanding as well. Thank you!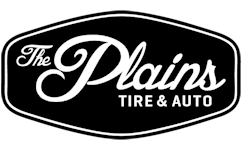 My 2004 Volvo suddenly needed a new axle and related parts. It was an expense, but I know that The Plains is reasonable in their pricing. Brandon was very helpful in giving me a loaner car since the job required more time. Thankfully, I was able to go to work and pick up my car the next morning. It was such a relief to be driving my good old Volvo and feel assured that it is safe.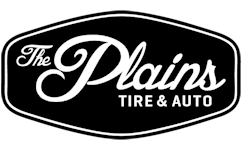 Truck was ready 1 hour earlier than promised.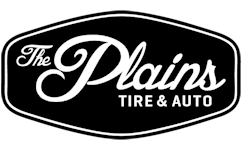 I had a screw in my tire and needed to get to work. They fit me in, patched the tire and got me on my way. The service was great.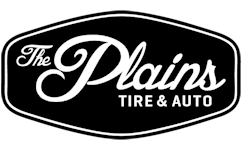 Very professional and saved me some money compared to my previous service center.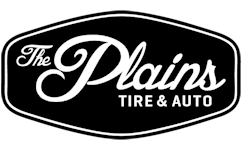 I had an excellent experience at The Plains Service Center. Brandon is a true gentleman, and he gave me all of the necessary information and called me with the quote prior to doing the work. He even offered me a ride home if I needed it! I will definitely be back for my next service.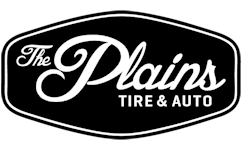 This is THE place to get your car/truck repaired in area. The people who run this place are talented, honest, and overall very solid people. They have a nice and clean waiting area with coffee, drinks, and sometimes cookies. They won't start fixing your car and ordering parts without speaking with you and informing you of the costs. Definitely get reservations so you can get your car serviced quickly, they are popular and have a lot of business. I can't recommend this place enough.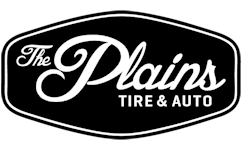 Fantastic. Where have The Plains Service Center and Brandon been all my driving life?! I am thrilled to find a knowledgeable, common sense, and well-priced station. I was knew to the area but Brandon treated me like I had been a customer for years. Save me with a new/used vehicle I purchased and in a couple of visits probably saved me from future thousands (at no cost to me). We will only take our vehicles to The Plains. Recommend others in the area do the same.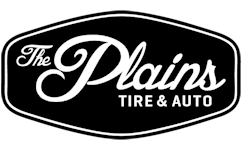 Helped me out when I came in for a quick fix. Was in and out in 15 minutes. No charge. Nicest and most helpful team around!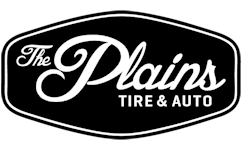 It was great! Place is very clean and service fantastic.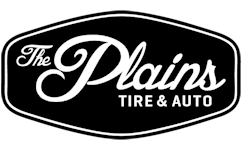 Prompt, accurate and reasonable.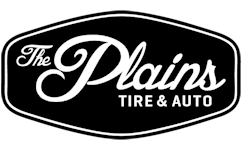 Excellent, prompt service. Had 2 tires replaced & a state inspection.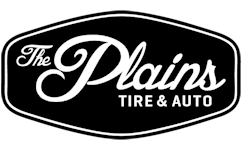 They are honest, reliable and fair. Cars breaking down is part of life. Brandon and Steven and staff make it as easy as possible. Prices are reasonable. Communication is excellent. These folks are our go to mechanics.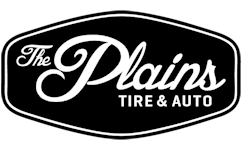 GREAT SERVICE AND EXPERIENCE!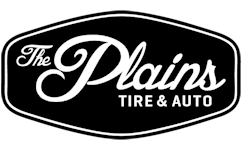 Great service shop, fair and friendly. My new mechanics from now on.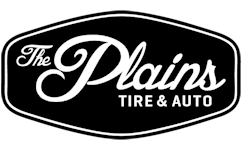 They are politely effective at all times, helpful kind and at a fair price.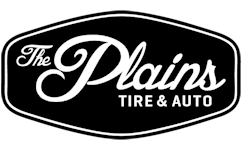 Have been using The Plains Service Center for many years now. It was up until the current management a decent, honest place to have have your car serviced. Since Mike Ball and others have taken over the operations, it has upped its game. It is now easily one of the most expert and eager to please service centers in the area. Everyone from the mechanics on the line to management is courteous and seem sincerely interested in you and your issues. Tire rotations are free when you purchase an oil change... that's right, free...no charge,who else does that for their customers?! They stock most routine parts for the major manufactures which means not having to wait an afternoon or morning before picking your car up. For what was a one or two hour job. Try them...you won't be disappointed.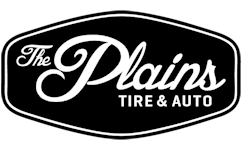 Service was completed timely and on budget. The front desk is quick to answer call and keep customers updated on status. Overall, strongly recommended.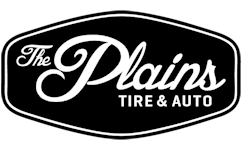 So helpful, do the work in a timely fashion, polite, nice and give options on repair.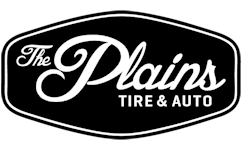 The Plains Service Center is always there to take care of our vehicles. I appreciate the email reminders when the vehicles should be inspected and what to expect in the near future.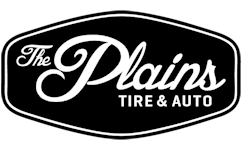 Unbelievable level of personalized customer service rare in this day and age. Brandon and his staff go above and beyond to provide the best service, and an outstanding value, combined with detailed and exacting communication during the entire service process. Highly recommended.
What our clients are saying about us
We have established longterm and stable partnerships with various clients thanks to our excellence in solving their automotive needs!
More Reviews

My car died on the interstate a few miles away, and my car was towed here at 4PM on a Friday. They we so fantastic and helpful. They got me right in and got me the information I needed to make decisions quickly. They bent over backwards to ensure I was taken care of. Such great friendly people, and as terrible as it is having car trouble, I am thankful that Brandon and the Plains Auto team were the ones who were able to assist me.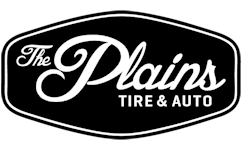 I was stuck 3 hours from home with a flat tire and a stripped lug nut. They got the lug nut off and put my spare on for me very quickly and had me back on the road in minutes!!! Roadside repair couldn't even help me but these guys did!